How to start playing through the browser?
To start betting on sports in 4rabet India from your personal computer, follow the step-by-step instructions:
1

Clear Cookies

Open your browser's privacy settings and delete cookies to avoid losing your

welcome bonus

;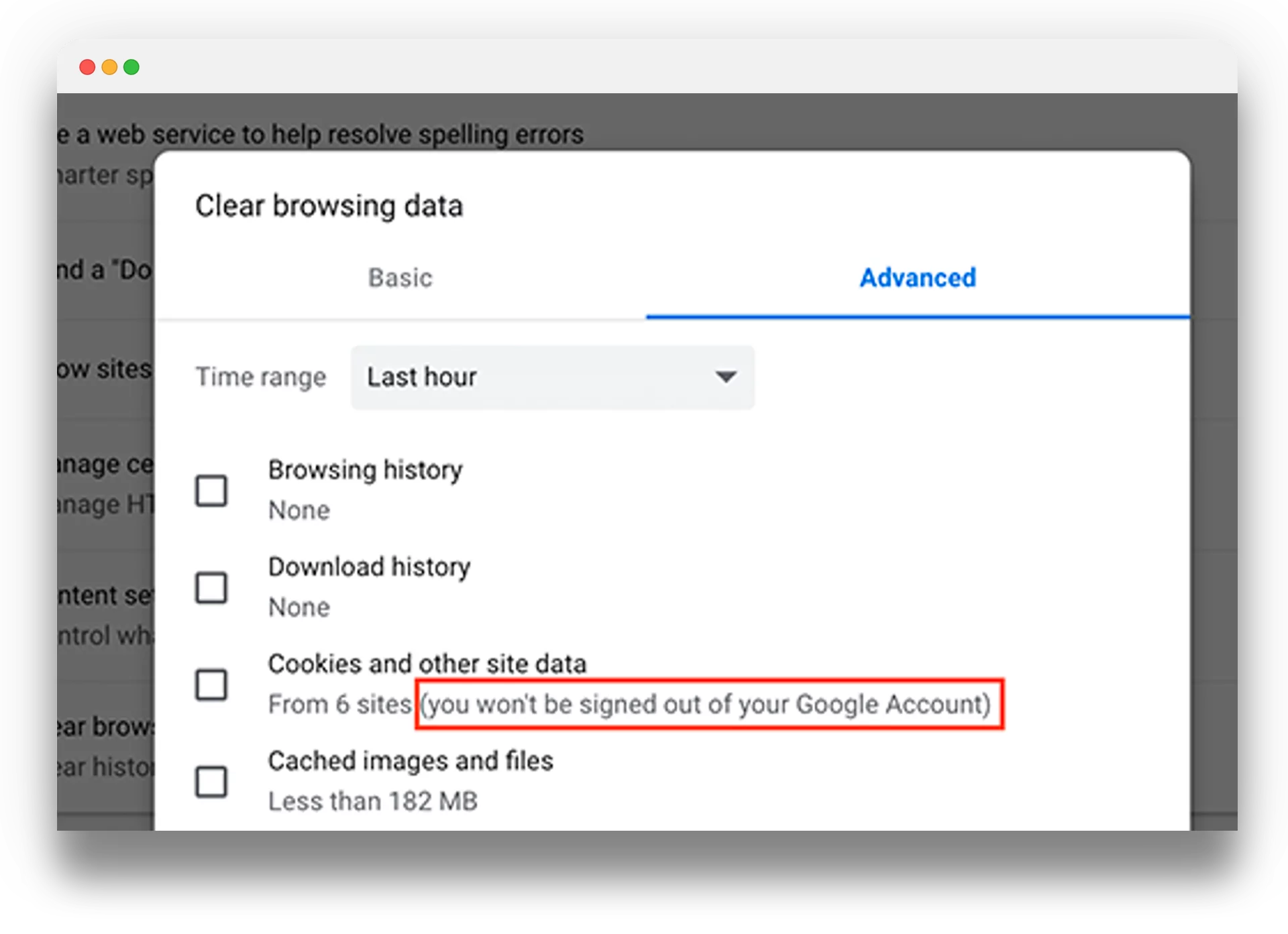 2

Sign up

Go to the main page of the bookmaker's office website and create an account. If you already have an account, you do not need to register again;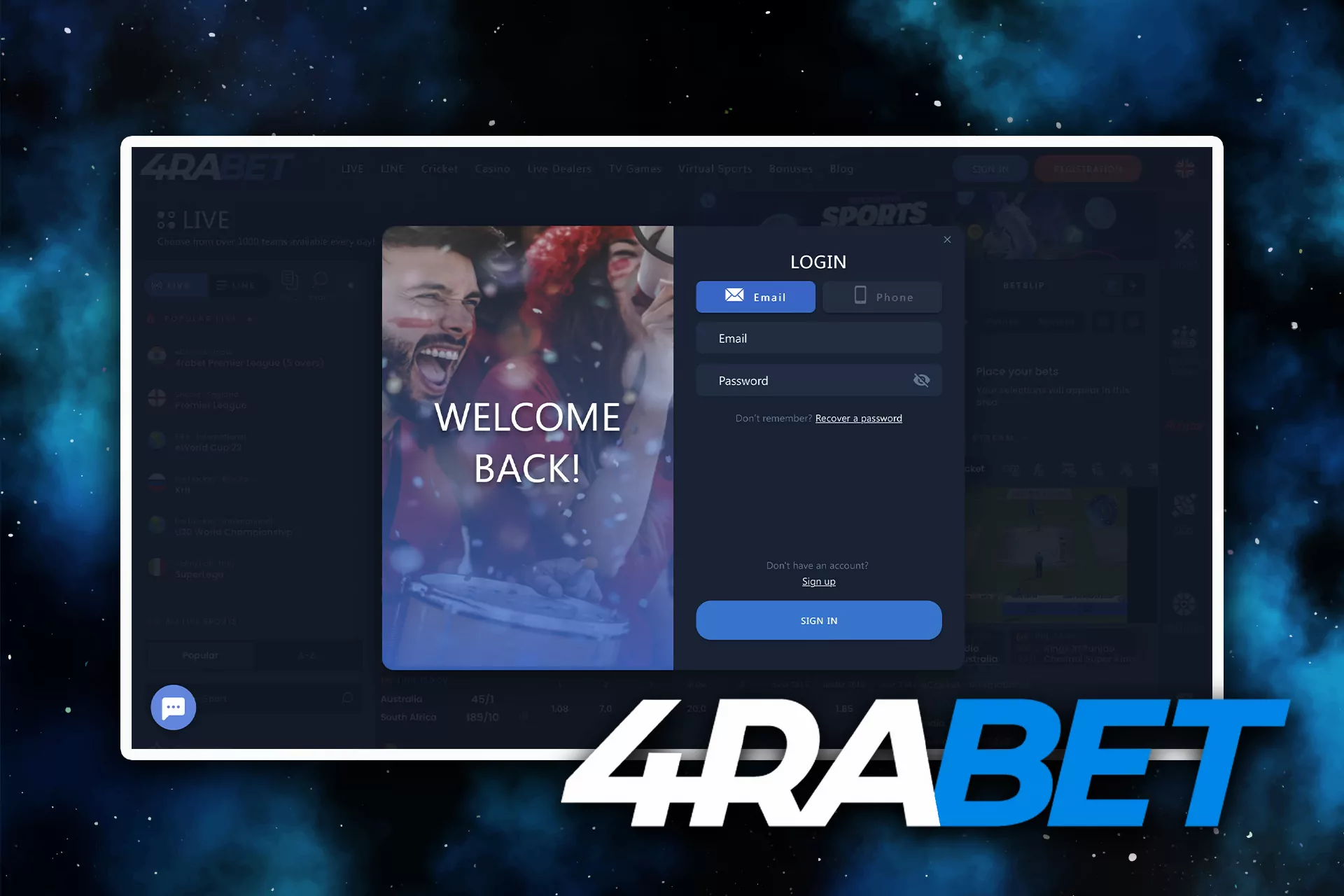 3

Log in

After completing

registration

, log in to the site using your username and password.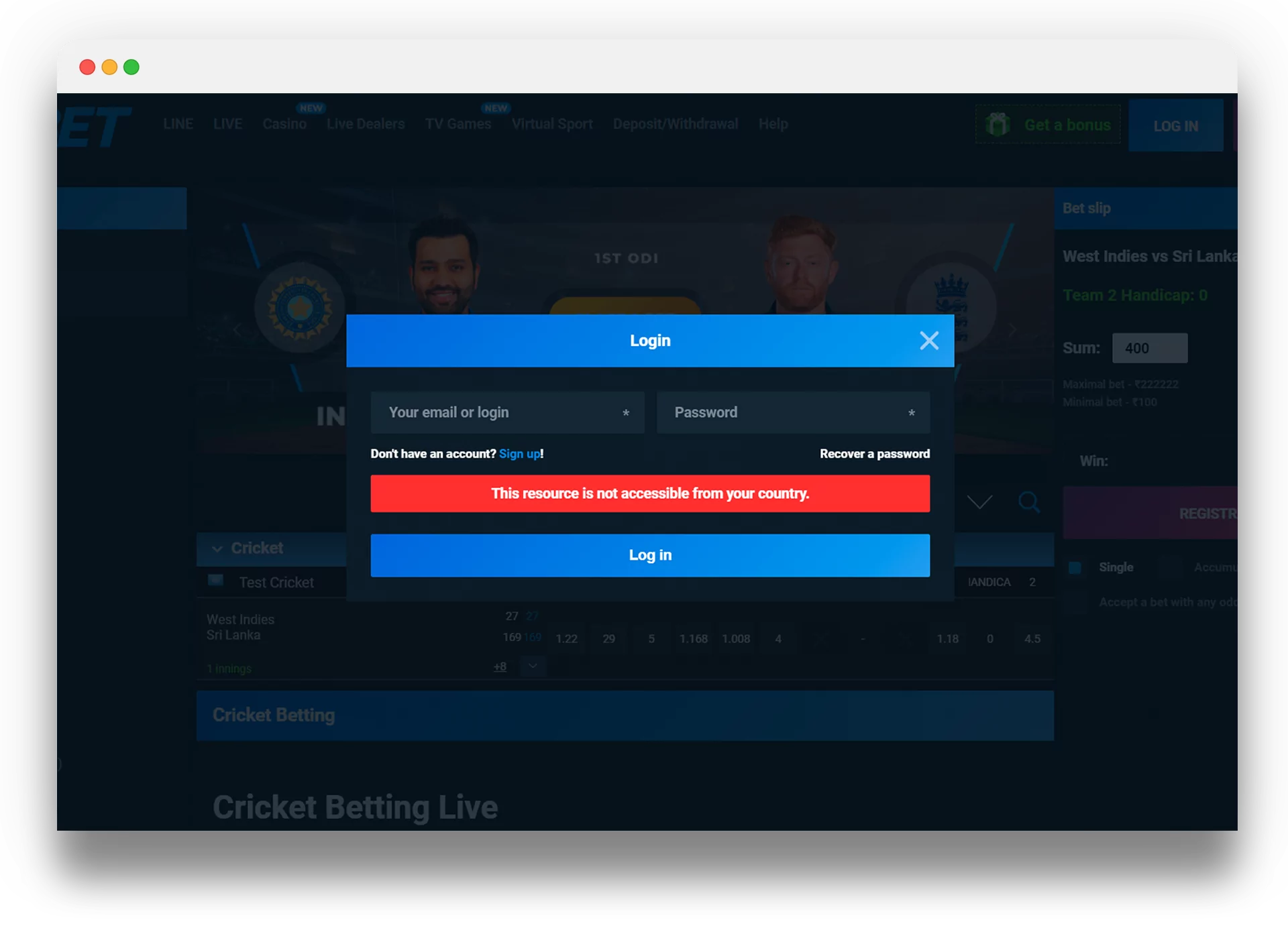 There is no separate downloadable client 4rabet on the PC, but the game on the website does not impose any restrictions on users.
Features of 4rabet on PC
After you log in to the official site, you will see the main screen. Here you can immediately start betting, or go to any other section of the site. The screen is divided into several blocks:
Matches and odds

The whole central part of the page is occupied by the most expected matches of the day with the main odds. To make a bet, you need to click on the odds, specify the amount and confirm the prediction. To see more outcomes, click on the match name;

Sports

The menu on the left lists all the sports that the bookmaker's office supports. Select one of them, and in the center, you will see the events only for this discipline;

Coupon

All bets made go into the coupon and are displayed at the top right;

Cashier

Click on your balance to go to the cashier's desk. Although the 4rabet client on PC is under development, you can make deposits and withdraw winnings through the cashier on the website;

Support service

If you have problems or questions, you can write to the support service of the bookmaker's office in the chat. To do this, click on the button in the bottom right corner of the screen and write a message. A few minutes later the first free operator will answer you.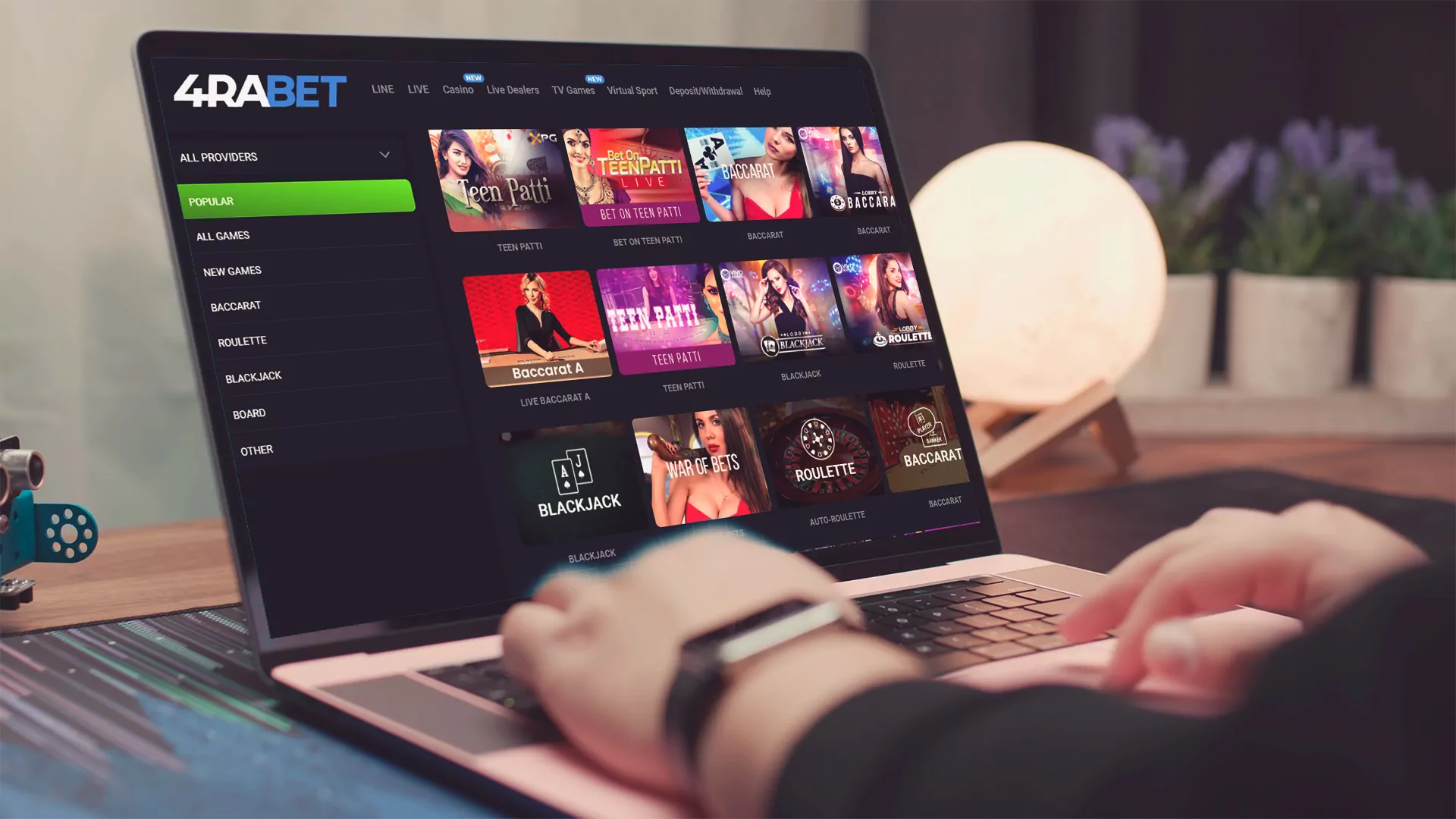 Also at the top of the site are links to go to other sections, such as online casinos, TV games, virtual sports, etc.
Website VS Mobile App — Major Differences
Let's get clear once and for all what the critical difference between a website and an app is, and we have compiled in this table some of the most important criteria to keep in mind when choosing where you will place your bets, take a look at them:
| | | |
| --- | --- | --- |
| | Website | App |
| Speed of performance | If you have an outdated browser, the animations may appear slower. | On the phone, the workflow is much smoother than on the computer. |
| Ease of navigation | You will need a mouse and a monitor. | You can do everything with one finger. |
| Content-rich interface | Many more activities are displayed on the PC. | From your phone, you will have a menu with sub-items. |
| Notifications of upcoming matches | You will not receive any notifications. | The app will notify you every time, and you won't miss a thing. |
After this table, choose for yourself where you feel more comfortable playing, but based on our statistics, almost ninety per cent of our players use the mobile app.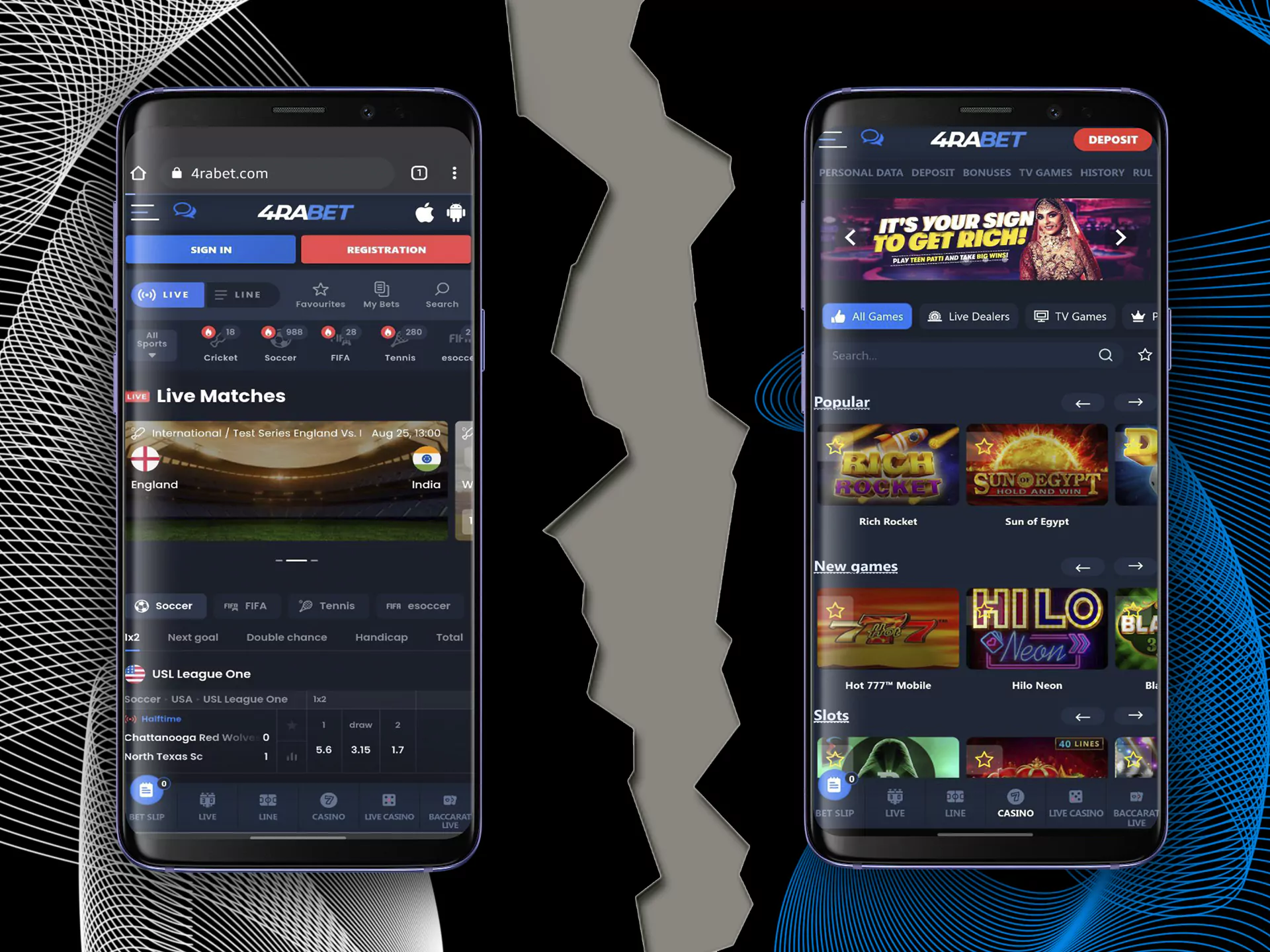 Mobile Website
Don't worry if you want to get away on urgent affairs and an important match you want to bet on is about to start. If you don't have time, you can open our website on your smartphone, and it's adapted for mobile devices. Here's how to do it.
Browser. Unlock your phone and access any browser you like.
Website. After that, go to our official website.
4rabet login. Then press the "SIGN UP" button and enter your details, after which you will be able to log into your betting account.
Done. Now you are on the mobile version of the site from your mobile device, and you can also make deposits and bets.
The mobile version of the website is certainly handy, but it is not as fast as the mobile app. We have also detailed how to download and install our mobile app for free on your device. It is suitable for both Android and iOS devices.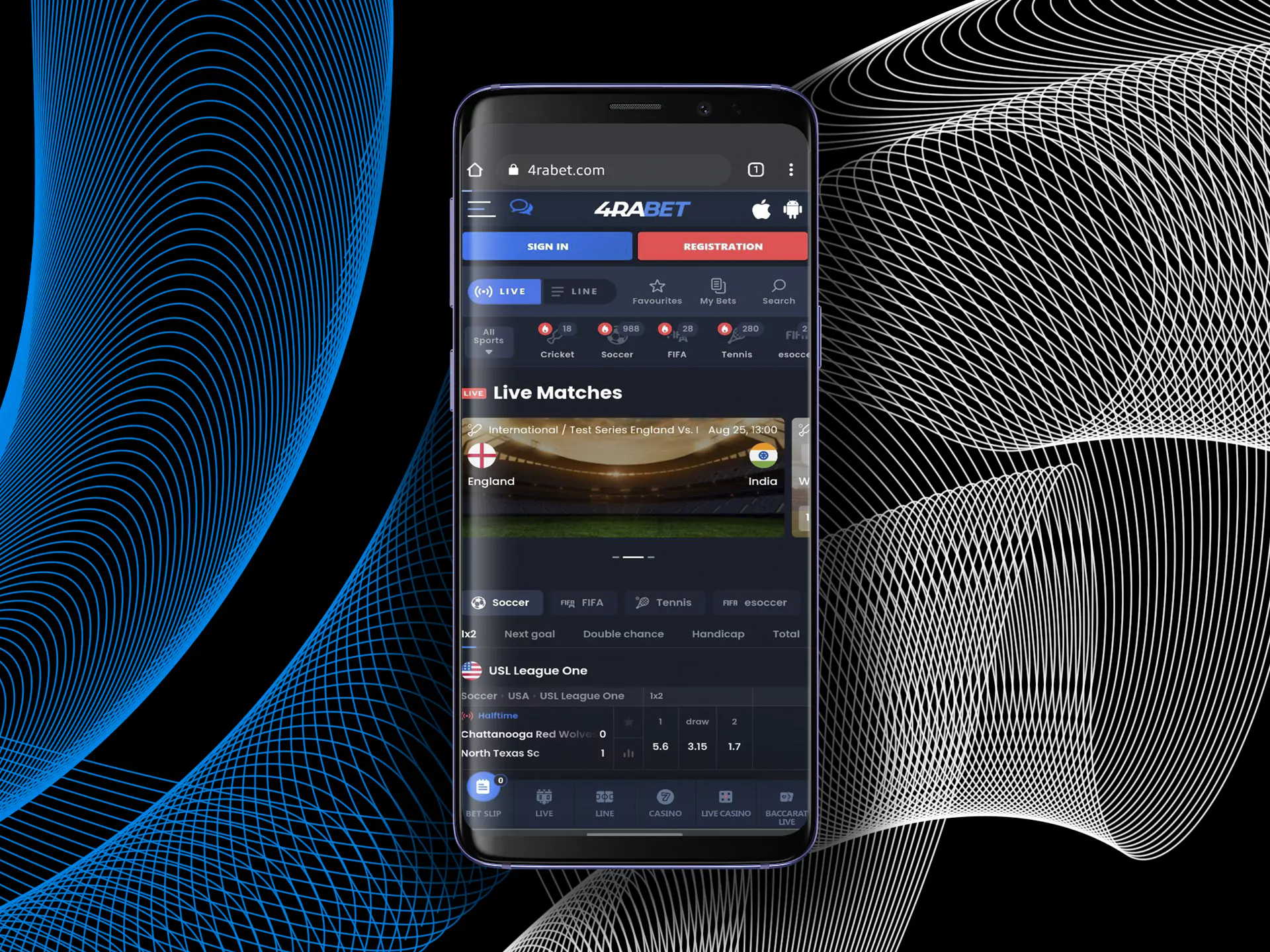 Types of Sports for Betting at 4rabet
The PC version of 4rabet has several dozens of sports on each of which you can make profitable bets. A complete list of sports is displayed on the left side of the screen. Among the main disciplines we will highlight: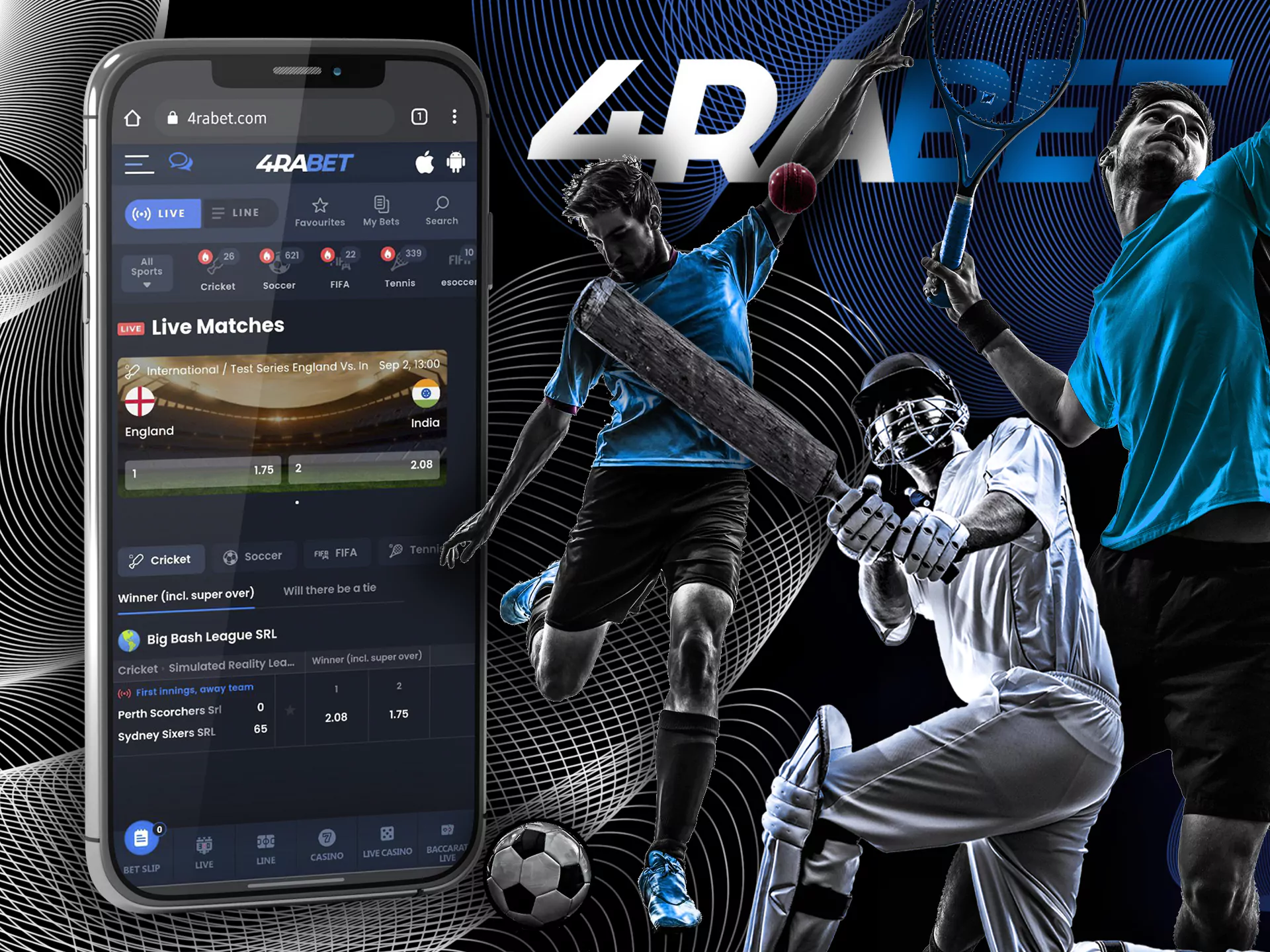 That's not the complete list of activities available on our website for betting. Just register on our website, and you will get access to a large number of different sports which you will be able to bet on.
Bets can be placed both before and after the start of the matches. In the second case, you need to go to the Live section. Here, if you have a good understanding of sports, you can earn at the highest odds, reacting to the events occurring in the match.
Types of E-Sports, Virtual, Cyber Sports for Betting at 4rabet
We have some good news for all you computer game lovers out there where you can bet on your favourite eSports teams and earn some money in the process. Check out the list of the most popular games on our site:
Tekken betting;
Street Fighter betting;
Warcraft 3 betting;
PES betting;
Injustice betting.
This is good news for you because if you know a thing or two about online gaming, you are bound to win and make a lot of money. It's straightforward, and try it for yourself.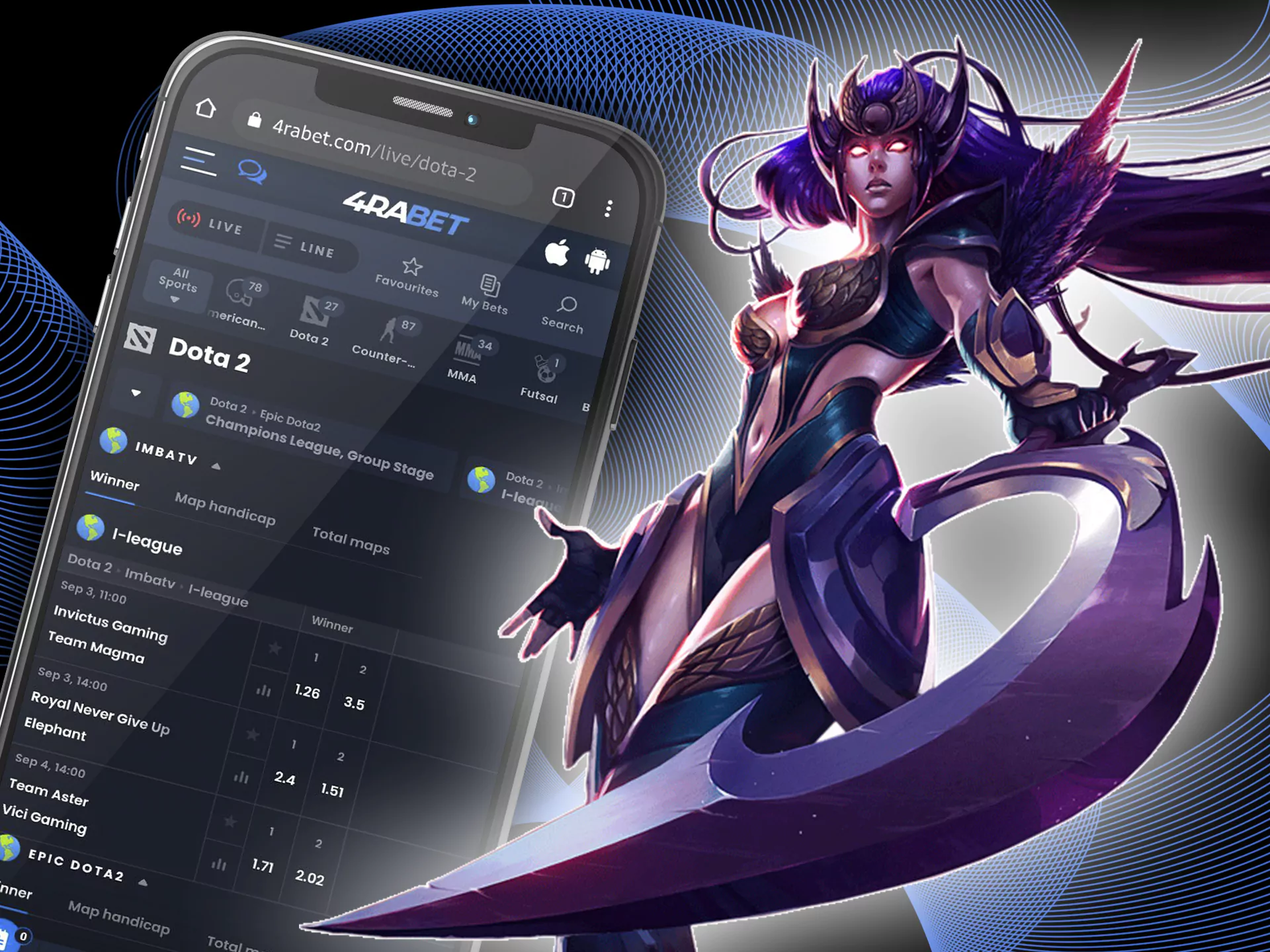 Advantages of playing at 4rabet
The main advantage of our bookmaker's office is a wide line of events and favorable odds. But this advantage is available to all users. Both those who play through the mobile application 4rabet on Android and iOS, and owners of personal computers.
If we talk about the unique benefits available only on the PC, there are several things:
You don't need to download and install anything. To start betting on sports, just register and log in to your account on the site;
The battery is not draining. The 4rabet mobile app consumes battery power quickly when running. When using the website, even if you play from your laptop, this problem does not occur.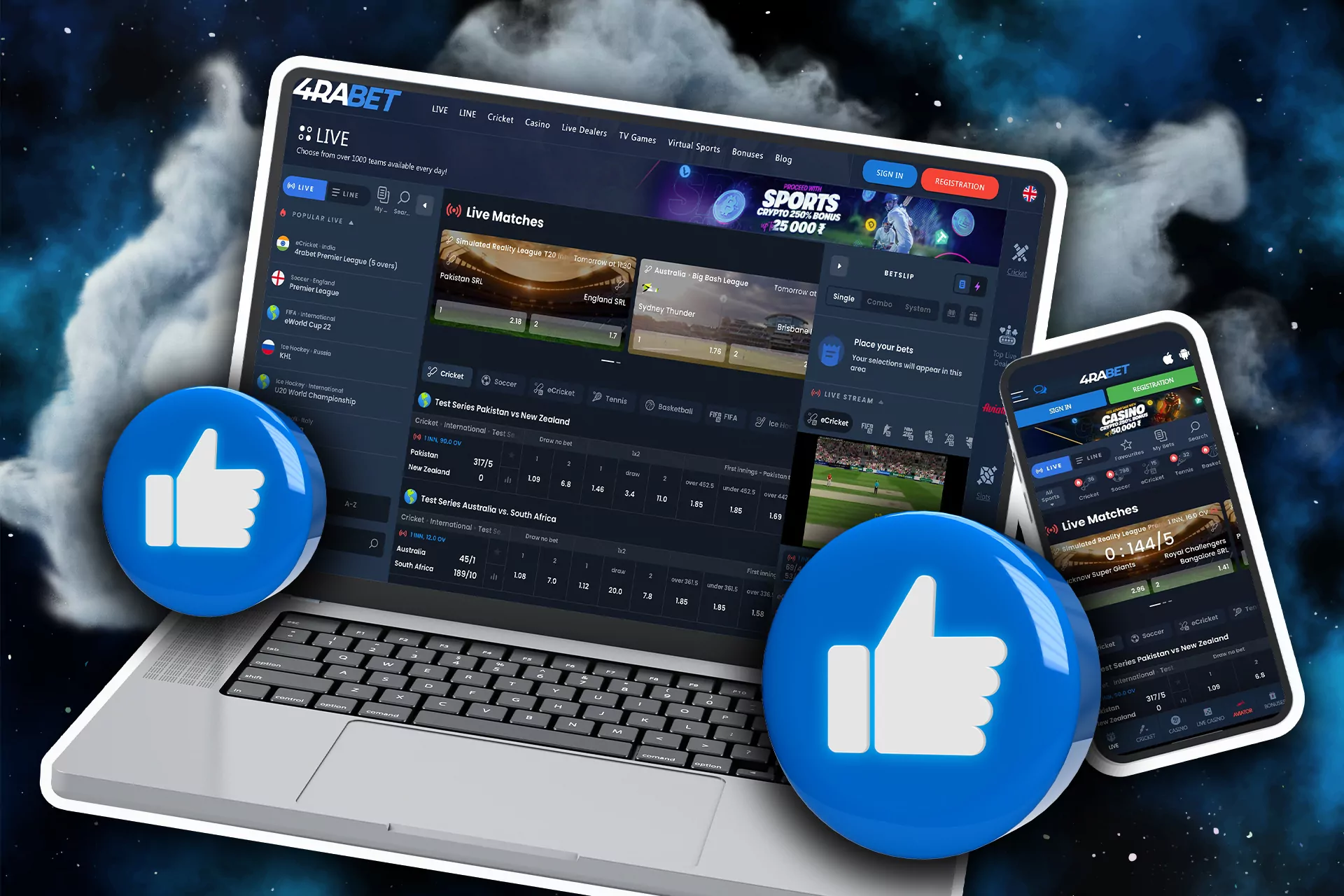 Otherwise, everything is the same. You get the same bonuses, you bet at the same odds and on the same selection of matches.
Switch to the App After PC Version of 4rabet
When talking about betting, it's certain that some people enjoy betting at home, whereas other people like betting anywhere they can. So, it would be logical to have an app, so that you can bet wherever you are. And 4rabet has the app! If you want to switch from the PC version to the 4rabet app, here are some of the requirements:
You need a phone that has access to the internet;
You need to have constant internet connection, otherwise you won't be able to bet;
You need a functioning mobile browser to download the app;
You don't need to leave the website to download the app, as you can download it from us.
As you can see, even though there are some conditions you have to meet to be able to bet anywhere you are, they're really simple and don't require anything complicated, so anyone can switch from the PC version to the app no problem.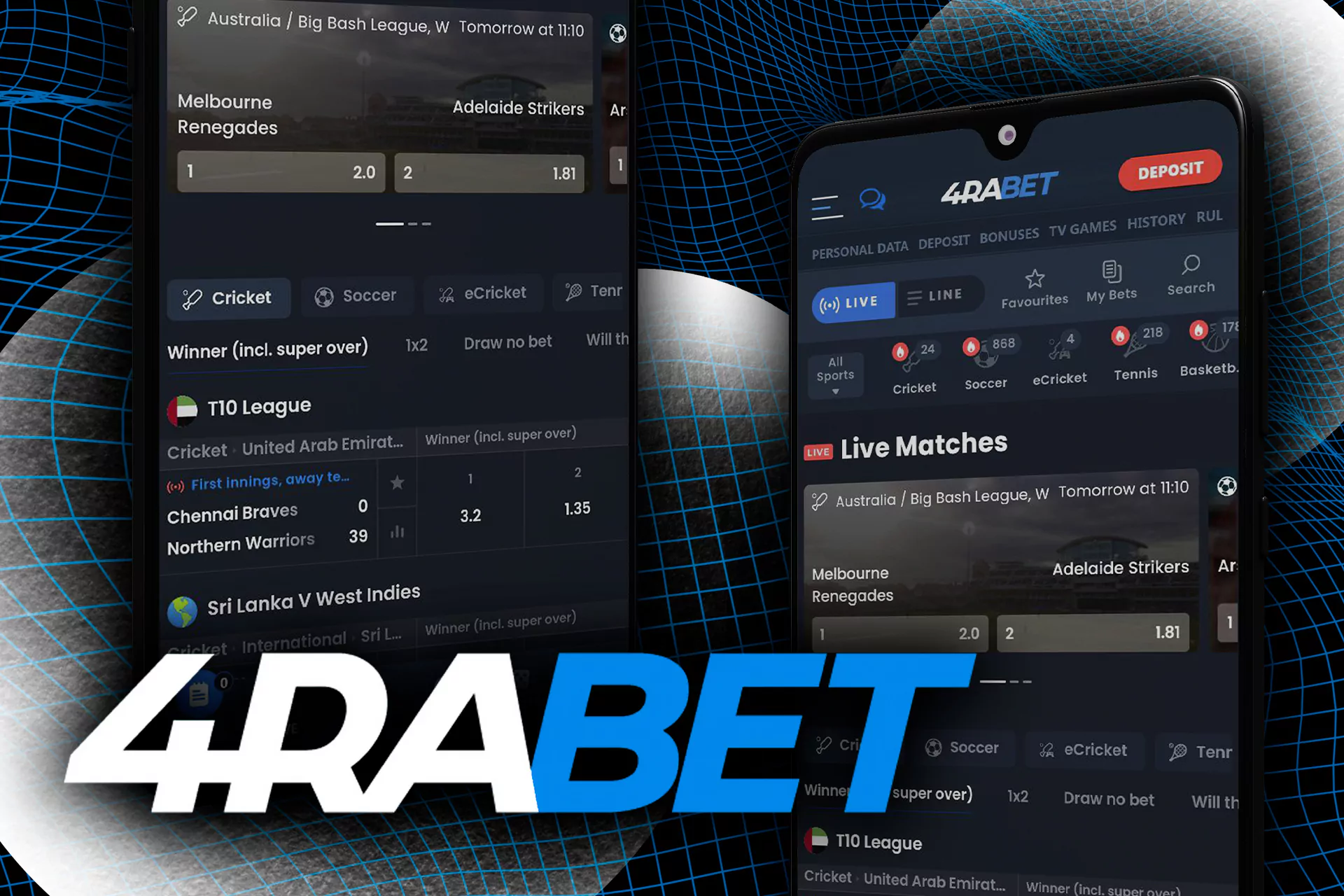 Conclusions
All in all, we have an excellent website for you to start making money. Anyone can create an account and quickly change their life. Our website has incredible benefits and amenities that have been sorely lacking in recent times, and we are a step ahead of the competition. We know this fact, and we are very proud of it. The site is entirely legal, just register an account and start winning.
FAQ
If you have any questions, you can ask the support team by mail or chat. You can also find a lot of useful information in the brief FAQ below.
When will the 4rabet client appear on PC?
A client for personal computers is in development. Its exact release date is unknown.
Why doesn't the site open?
Access to the 4rabet website may be blocked by antivirus or browser protection extensions. Temporarily disable them or add the site to exceptions.
Do I have to register again?
No, if you have previously created an account, you do not need to do it again. You can use one account to play on your PC and cell phone.
Updated: